TIME    PREP  COOK  TOTAL
MIN          15         20          35
author's name : Chhaya Kulkarni
cuisine :  INDIAN
Food type :   lemon sauce [preservative]
Keyword: Kids recipe
calorie contains :   300 cal
rich in vitamin C
INGREDIENTS :
Lemon: 7 big size
sugar:1 small bowl
salt: 1 bowl
cloves ::  4 TO 5
cumin powder   1/2 small bowl 
GINGER : 1/2 inch
cardamom  4 to 5 flakes
PROCEDURE   :
         1] Take 7 lemons to wash it, make it half part. Remove seeds  from it.                            
   2] : Keep these lemons for boiling in a cooker with 1 big bowl                                       water.  
    3]  : Keep it on the slow gas for 5 to 7 minutes.                           
    4] Remove seeds and unwanted part from the lemon                         :           5] Now take these lemons in a mixture pot, add                                                                   all ingredients   into  it.                                   
     6] Grind it in the mixture. Make its fine paste. Fill it in the                                            glass   jar.patient
It gives very very nice taste, you never forget this taste, if you will give this item to the patient who is sick or suffered from any disease his sickness will reduce automatically by eating it., It can serve as a fasting pickle also.
We can serve it with Upma. poha, for chapati roll or with bread, samosa etc
If you want to add more sugar for small children then you can increase sugar for it.TOMATOsoup
NOTE: YOU CAN USE THIS SAUCE  FOR ONE YEAR . Small kids are not eating pickles then we can provide them c vitamin rich food in this way . 
images for it
METHOD FOR IT  :  Boil lemons and keep a side 
: Remove seeds of lemons and make it into pieces.
: Grind the lemons along with all ingredients
:  Fill it in the jar. It can remain as it is for one year.
: But keep it in the fridge forever.
Note : You can make it without chilly powder for kids. 
If You Like it then share…
https://instagram.com/deshpandepranita
Zomato.comhttp:// Zomato.com
https://amzn.to/2EkrTwQAddic Analogue White Dial Watch for Women- AddicKawaWW6
3.7 out of 5 stars 9 customer reviews
---
| | |
| --- | --- |
| M.R.P.: | 999.00 |
| Price: | 399.00 FREE Delivery on orders over ₹499.00.Details |
| You Save: | 600.00 (60%) |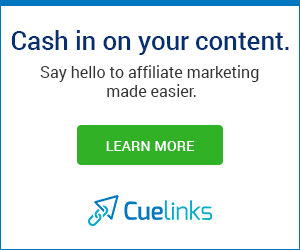 Click here to get the all online shops, deals and offers at one place.