Do you know the magic of this seeds? We are using these seeds in a pickle it gives a good taste as well as smell .If we will add these granules in Idli batter it easily make fermentation. We can make dal of it, we can also make separate pickle . In so many subji's also it increases good taste as well as smell.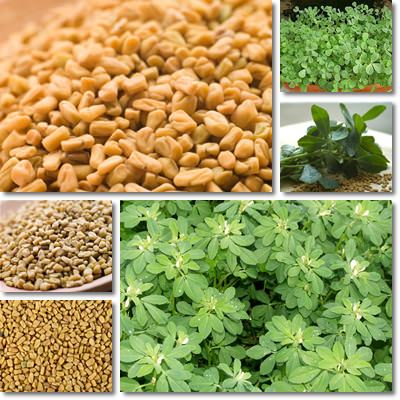 Fenugreek is a herb we can use it in plenty of way .It's leaves contains A vitamin along with potassium mineral. Generally this plant grows in winter season. In India a lot of people making it's Subji or eating it as a raw leaves. Some Caterours keeping dry Fenugreek leaves to make any time Subji. They are calling it Kasoori Methi. Generally we call it Methi in Hindi. But in different states people says in different names.
Let us we will see what are its benefits in detail.?
WHAT YOU HAVE TO DO?
Take 1 spoon of Fenugreek seeds with water it can remove the digestion problem and body pain etc.If we will take 1 gm of ginger powder and 1 gm of Fenugreek powder in a day 3 or 4 times.It will give us good benefits to us.
HOW TO APPLY IT?
.*We have dandruff in our hair then you can apply a paste of Fenugreek seeds and after an hour wash the hair with clean water. Wipe the hair with clean cotton clothes automatically dandruff will remove cleanly.
*At night keep Fenugreek seeds in the hot coconut oil and in the morning apply it on the hair it can stop breaking of hairs.
HOW TO USE IT FOR ARTHRITIS?
It can remove cough of the chest as well as gas in the stomach if we will take its powder regularly. In them, if we will eat this powder with jaggery then it can remove arthritis cure.
Health Benefits
Help Control Diabetes
Prevent Heart Attacks
Help Prevent Cancer
Alleviate Menstrual Cramps
Improve Breast Milk Production
Reduce Cholesterol
Aid Digestion
Help with Weight Loss
Improve Kidney Function
Protect The Liver
HOW IT WORK FOR DIABETES ?
It has lots of fiber and steroid which can work on insulin means they are increasing the sensitivity of insulin hormone as well as it can control cholesterol along with it increases immunity power also.
To reduce high blood pressure these are very beneficial. For that, you have to keep 1/2 tabs seeds of it to soak at night and in the morning we have to eat it.
HOW TO USE IT FOR SKIN
A paste of Fenugreek seeds when applying on the dark circle of burning spot then it can remove spot easily.
If we will take Fenugreek seeds regularly then it can use to reduce weight and keep balance in the hormones. If ladies can use every day it is very beneficial for them.
IMAGES OF IT