h1 Breakfast Recipes -Idali Sambhar
h2  Sambhar Recipes  –  Idali chutney
h3]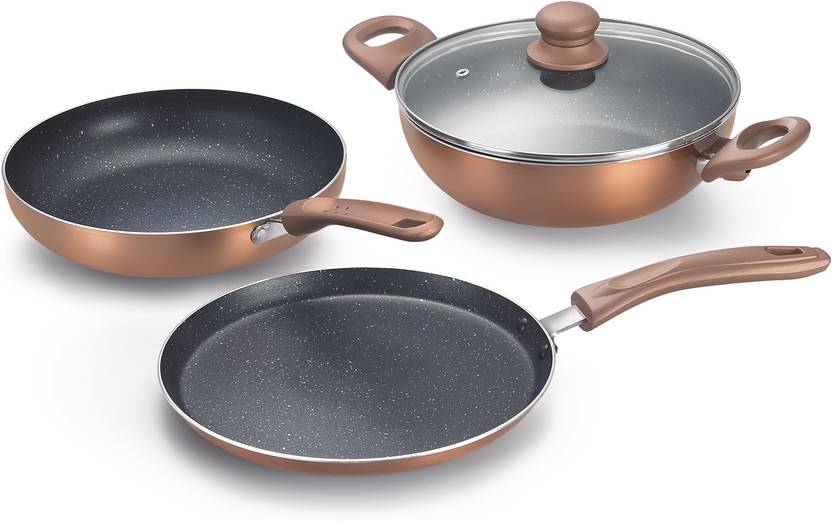 chhayaonline.com
Prestige Omega Festival Pack – Build Your Kitchen Induction Bottom Cookware Set (Aluminium, 3 – Piece)
4.2 ★38,607 Ratings & 7,251 Reviews ₹2,995 No Cost EMI on Bajaj Finserv EMI Card on cart value above ₹4499T&C No Cost EMI with HDFC Bank Credit and Debit CardsT&C Bank Offer10% Instant Discount on Mastercard for First Online PaymentT&C Bank OfferExtra 5% off* with Axis Bank Buzz Credit CardT&C
Now we have holidays here holidays means celebration of food festival. In my home everyone wants tasty home made food .So my Son is telling me since so many days "Aai make idali" Then I told him bring batter from outside so that I could make instantly idali. Then he told no, I never bring batter from outside as it has no taste. I know your idali   has a fantastic taste  noone can make this type of idali.
So I decided to make it .
Soaking time for it  1 night
time for it
prep cook  total
30        30      60
Author's name : Pranita deshpande
Course   Breakfast
Food type   Idali sambhar
Keyword  Breakfast recipes tasty idali sambhar 
serve for   4
INGREDIENTS FOR IT
Rice  1/2 KG
Urad dal 250 kg
Fenugreek seeds  1/2 tbsp
salt 2 tbsp
sugar granules  4 to 5
sodium bicarbonate  1 teas
Time for sambhar
prep    cook total
5            15       20 min
INGREDIENTS FOR SAMBHAR
Toor dal  350 gm
oil   250 gm
tomatoes  2  [well chopped]
green chilly  2
cumin powder 1 tbsp
mustard seeds 1 tbsp
hing 1 pinch
Maggi masala  1 pocket
chilly powder   2 tbsp
turmeric powder 1 teas
salt 2 tbsp
tamarind Juice 250 lit
garlic paste 1 tbsp \
sugar  2 tab
IMAGES
This slideshow requires JavaScript.
PROCEDURE FOR IT : Keep the rice , dal to soak in the morning .
: Grind it in the mixture to make batter at night .
: Keep it as it is for night .
: In the morning add Fenu Greek seeds, salt, sodium                                                                            bicarbonate,granules of  sugar etc .
: Add some salt to it , stir it well and keep aside.
: Meanwhile make the preparation of Sambhar
: Keep the dal to cook in the small cooker . Take 2 to 3 whistles.
: Now add the idali batter in the idali patra , keep it to cook .
: Take all ingredients ready for sambhar in the big thali .
: Take the cooked dal , add turmeric powder, salt, sugar to it and                                                  crush  it with wire gauze .
: Add hot water to it and stir it well.
: Now keep the pan on the gas , pour oil to it ,add cumin seeds,                                                    mustard seeds, hing, tomatoes a paste of garlic and fry it well.
: Now add chilly powder and Maggi masala along with tamarind juice.
: Stir it well ,add cooked liquid dal to it .
This slideshow requires JavaScript.
This slideshow requires JavaScript.
: Keep it boil for a while , your tasty Sambhar is ready to serve .
:Don't boil it for more time it will reduce taste of Sambhar.
https://clnk.in/i1ty Buy here lots of product with more offers.
Sprouted Moong Usal Recipe – Delicious.
Click To Expand

Panasonic EH-ND11-P62B Hair Dryer (Pink)
4.2 ★32,091 Ratings & 4,991 Reviews ₹649₹83021% off No Cost EMI on Bajaj Finserv EMI Card on cart value above ₹4499T&C No Cost EMI with HDFC Bank Credit CardsT&C Bank Offer10% Instant Discount on Mastercard for First Online PaymentT&C Bank OfferExtra 5% off* with Axis Bank Buzz Credit CardT&C
author's name :Kulkarni chhaya
food type : breakfast
cuisine : Indian
Serve for 2
Time prep cook total
10 min 10 min 20 min
author : chhaya kulkarni
food type : Usal
Keyword : Moong Usal Recipe – Breakfast recipes
INGREDIENTS :
Sprouted Moong 250 gm
Onion [chopped] 1
lemon juice 1 tablespoon
chilly powder 1 tablespoon
sugar 1 tablespoon
peanut 20 gm
Hing 1 pinch
Mustard seeds 1 tablespoon
Cumin seeds 1 tablespoon
salt as your convenience
Oil 1 tablespoon USAL
PROCEDURE : How to create sprout in the Moong
: First, take the clean Moong, wash it with clean water & keep to soak for a whole day. https://chhayaonline.com/2018/02/03/maharashtra-basen-khamang-pithala-recipe/
: Next day remove its water & keep the Mataki in a cotton cloth binding tightly.
Spread some water on it so that it can easily get sprouted. You can see the next day all Moong is getting sprouted.
Wash the Mataki with clean water.
: Keep the pan on the gas.
: pour oil into it, heat the oil,
add cumin, mustard seeds,
wait for splutter. Now add onion,
groundnut. Fry it slowly, don't fry it more.
Now add a pinch of Hing in it, slowly add sprouted Moong into it. Add sugar, chilly powder, salt etc in it.
Mix it properly on the gas. Now keep cover to get the steam. GRAM,
Give steam for 2 to 3 minutes. THIS IS THE REAL BREAKFAST RECIPE OF MARATHI
https://www.zomato.com/pune/naivedyam-sinhgad-road
Serve it with coriander, lemon juice & wet grated coconut. or Khara
It gives a delicious taste.SPROUTED MOONG WITH CORIANDER & PEANUT.
MAKING USAL IN THE PAN
well prepared usal
Referrals
https://chhayaonline.com/2018/08/30/apple-halwa-recipe-cupcake/
Poppy seeds payasam
https://aplateofhappiness.net/
Eggless Chocolate Cake | Chocolate Cake Recipe
http://Kissan Fresh Tomato Ketchup, 950g by Kissanhttps://amzn.to/2CaV6dw
http://Kissan Chilli Tomato Ketchup – Really Delicious
4.2 out of 5 stars 948 customer reviews| 29 answered questions
---
M.R.P.:
125.00
Price:
105.36 excl. GST
118.00 incl. GST
+ 100.00 Delivery charge
You Save:
7.00 (6%)
https://clnk.in/iQoA/chhayaonline.com click here to buy a lot of things from all shops.