In 1998 in Jan month I, my husband, my 2 years kid Sachin stayed in Bombay for his treatment, he was suffering from acute Lymphoblastic Leukaemia. At that time I was a teacher in one village, Management of school did not allow me to stay outside the school and  yet my payment also not started as school was new..how-to-deal-with-todays-relationship-in-lock-down/ 
There was a lot of financial problems for the treatment of my son. A doctor told us 2.5 lack expenditure requirements for the treatment. How could we manage that much amount from home? .We were a new married couple and I must have to stay in Bombay for his treatment as he was too small to live without me.
Management did not give me leave as school was new, we tried to convince him so many times but he didn't listen. So we decided to demand some financial aid to the educational minister [Sudhir Joshi] at Bombay and we went to demand at educational minister's home.
Treatment of that patient was so hard that we have to be taken must care of him. Doctors did not allow giving outside food for the patient. So I brought some milk and sugar in the Tiff in from my house. But I forgot to bring the spoon to add and stir sugar in it.
Obviously, when the child gets up hungry how can he drink milk without sugar? How can sugar dissolve in milk as early as possible? Because my son was crying loudly. There was no any way to bring spoon as we were in the queue.
My husband was a really angry man, he had no any patience. But for treatment of my son, I have to keep quite.H e got angry and get worried. As we were in depression any time he was angry with me. After some time I also get worried. I searched everywhere but there was no any way to bring spoon, everyone was looking to me, after some interval within a fraction of second I got an idea and  I saw a steel pen with my husband's shirt Then I took that steel pen from husband's shirt, Add some sugar and stir the milk with sugar with the help of a steel pen./effects-of-fear-in-daily-life-exit-covid/
Napoleon Hill says " You have got a problem of that's good why? Because every time you meet a problem and tackle and conquer with positive mental attitude, you become a better, bigger and more successful person''
]  Any problem creates fear in life it can break the relationship, create issues,  makes mental disorder etc. If we will not solve the problem easily it can create another problem with a lot of negative energy.https://chhayaonline.com/2020/04/27/send-good-vibes-_-exit-covid/
Sometimes it creates death also. pollute the atmosphere of home.
BUT VISE VERSA
If the person is mentally strong he can solve any problem easily with using his life skill and strongly appreciating situation as it is.
Sometimes when we got problems in our life we can increase our mental power to solve it.
But nowadays there is a new trend that if anyone has the problem he should have to solve it alone no one is helping him and thinking that "let us we will see what will happen?"
https://clnk.in/iQoA Refer and earn 25% commission for each refer.
37 thoughts on "Problem Solving _[Real story]"
Every person need some tacks in life , to learn new tacks please help here.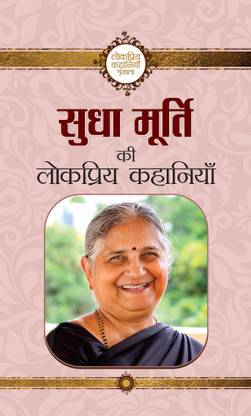 https://avmoney.xyz/userarea.php watch ads & earn how much you want?Viewing payed advertising sites avmoney.xyz – Welcome!Viewing of advertising sitesavmoney.xyz
keyword : Problem solving real story – Mental health
This post is under DMCA legal policy act , illegal use of it will cause civil action.