Problems of Tonsillitis Related To Corona Virus
Dear Friends, today we are in the huge fear of Corona virus. It can start with simple sneezing. Nowadays everyone is under pressure that if we have cough and cold or sneezing we have the chance to enter the virus of Corona in our body.
But, to suffer from cold and cough or sneezing have plenty of reason. We say flu and we take so many antibiotics to remove it.
Let us we will see which organs are affected due to cough and cold.
Have you heard the name Tonsillitis? To suffer from it has many reasons for them if we have less immunity or weak, or eating a lot of hot things, spicy food, more cool food, frozen food and if you are not cleaning your mouth completely. Then it brings Tonsillitis. The main symptom of it is sneezing, cough, cold, pain in the Esophagus, chest.
Sometimes if we have any digestion problem, constipation, or allergy of dust, any scent also causes to suffer from Tonsillitis.
Drinking more times tea, coffee, eating more fermenting food as like Shabudana, idli, Dosa, etc.
Sometimes by eating leafy vegetables without doing any action on it as like "Chamkura" cabbage, Brinjal, Eating more fried food, oily food, etc.
LET US WE SEE SIMPLE TREATMENT FOR IT.
If you want to cure Tonsillitis at home then you must have to make" Kulha" of mouth with warm water by adding salt to it. As our mouth becomes dry after every 2 hours and to keep it wet we must have to make the above experiment. As we have an infection with it if it is in control then no need to take medicine but, if it is more, then we need to take antibiotics. Many times we have to make surgery for chronic tonsils.
What Are The Complications In It?
Get to swallowing, have trouble breathing, Obstructive sleep, etc creates complications in the esophagus.
Sometimes it will spread infection inside the esophagus, it brings poos so that Tonsil er become abases. It creates Rome-tic fever, post-streptococcal, Glomerulonefritis, etc.
HOME REMEDIES FOR IT
By drinking herbal tea it can remove easily. Due to herbal tea so many germs can easily get killed. So that swelling of Esophagus getting reduced. It also removes pain in the esophagus.
To make herbal tea we have to add cloves, Cardamom, Cinnamon in the green tea. Otherwise, we can drink tea of ginger with honey.
Cinnamon has the power to reduce pain and honey is the best anti killer of germ.
How To Make It?
Take 2 pinches of Cinnamon powder with 1 tablespoon honey mix it well.. Take it 3 times a day.
It can easily remove pain along with stopping to spread infection. A lot of times Tonsils reduces iodine from our blood. So we need to take an Iodine supplement.
Shingada contains more iodine so we have to eat Shingada by boiling it.If we will make "KUALA" from this water with Shingada it will remove infection and pain.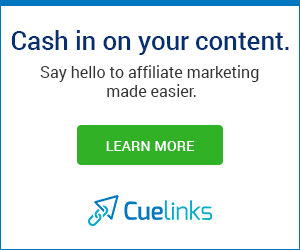 This content is under DMCA protection. Unauthorized use of any part, content, image will have to go further action. You can contact to the author for any quary or permission.