Do you know magic of this fruit ? generally, this fruit is cheating to us. Means suppose we brought thinking that, it is well ripened then while eating we feel it sour or some foul odour giving to us. Sometimes we didn't understand its real fact we think that hard Chikoo with yellow color is good and we bringing it but it didn't give any taste. When we feel that no Chikoo is not good then while eating it gives very nice taste. Means this fruit is playing drama with us.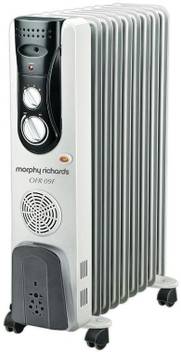 About Its Appearance
I think so many kids are hating to eat it. As its appearance after opening it is some time chocolate color and some time almond color . It feels as like snail if we will see it in the chocolate color. So many people who known snail they definitely think that this is snail didn't have to eat it. If we will keep it in our bag it can brake easily and you what result it is giving to us?
Maybe it shows a lot of drama to us but definitely it has plenty of benefits.
This tree is of middle height as like bush. Tree looks very beautiful, if Chikoos are there then it looks very beautiful.
It can cultivate anywhere we can grow it in our home garden, in the temple garden or in the farm. I think it has no more limitati0ns of soil and wheather to grow it.
Let us we will discuss about its benefits .
1] It contains more amount of calcium and iron so it can keep our bones strong.
2] If you want to increase height of your kid and want to walk your kid fast then give him everyday this fruit , as a fruit or make some food item from it .
3] it is very good fruit for the old age person as it can easily digested, no need to bite, if old people or kids also have no teeth then also they can eat it easily. Also it is good to keep appetite as well as to increase blood volume.
4] It is very good fruit to increase eye vision as well as its nutritional part keeps away from so many infections.
5] If you have the problem of indigestion as well as gaseous then you must have to eat everyday Chinooks.
6] It can works on acidity as well as on some heart diseases.
7] If any person has suffered from flu or temperature then he must have to give this fruit to get the taste to his mouth.
9] To remove the problems of cough and breathing problems , flu, cold this fruit is working perfectly/ It can keep glow of skin too.
10] Instead of drinking milk shake of Chikoo we must have to eat Chikoos as it is. As it gives more vitamins and benefits to us.
11] Some times we feel irritations in the chest and in the stomach so to remove this problem this CHIKOO is very beneficial to us.
12] If we will eat it in the winter season then definitely it can remove all problems of abdomen pain along with increasing immunity.
13] This fruit gives good energy to everyone especially for the small kids and they can sleep peacefully. Weak persons must have to eat Chinooks daily.
14] We can make cookies, cakes, muffins from it to eat the kids as well as everyone who are hating to eat these fruits.
15] It can get easily in the market and it is cheap so that everyone can buy it easily.
Thanks for reading my post, please don't forget to give likes, share, ratings and to buy products.
follow us on https://twitter.com/chhaya668